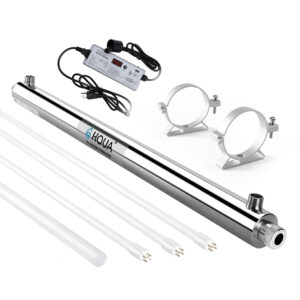 Whole House Ultraviolet Water Purification System
With an advanced electronic ballast that has a countdown function and digital screen.
The most reliable power supply that would overcome any surge/lightning problem in a rural place.
OVERVIEW
Benefits
NO CHLORINE, Chemical Free and Environmentally Friendly. No change at taste, color, odor, PH.

Safety and Reliable, 304 stainless steel and Quartz glass are proved to be reliable in different temperature, pressure, pH. And the only materials that will contact with your water.

Easy installation, No plumber needed. Horizontal installation and metal connector for the inlet/outlet is recommended. Vertical installation with the plastic pipe might need extra support to secure the unit.
How it works?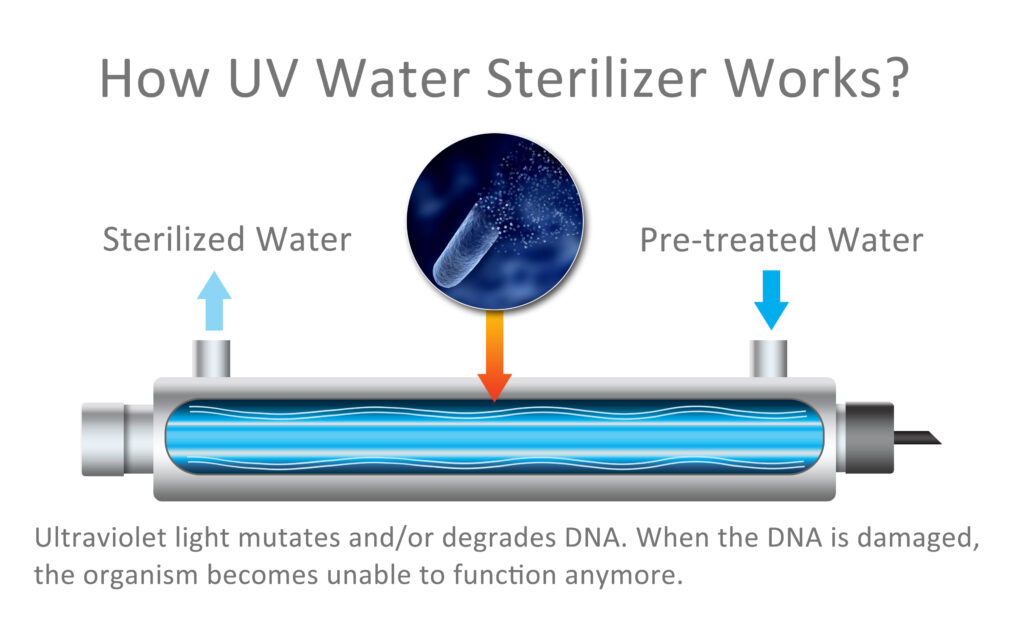 The ultraviolet (UV) treatment process is an extremely quick physical process. Ultraviolet light mutates and/or degrades DNA. When the DNA is damaged, the organism becomes unable to function because its "instructions" are garbled or missing. An organism that has no instructions cannot function and reproduce, and cannot cause infection. It is rendered harmless and eventually dies.
In the UV disinfection process, water is purified as it runs through a stainless steel chamber (also called a "reactor") that contains a special UV- producing lamp. As the water flows past the lamp, the microbe in the water receive a lethal dose of UV.
Layout of Pipe System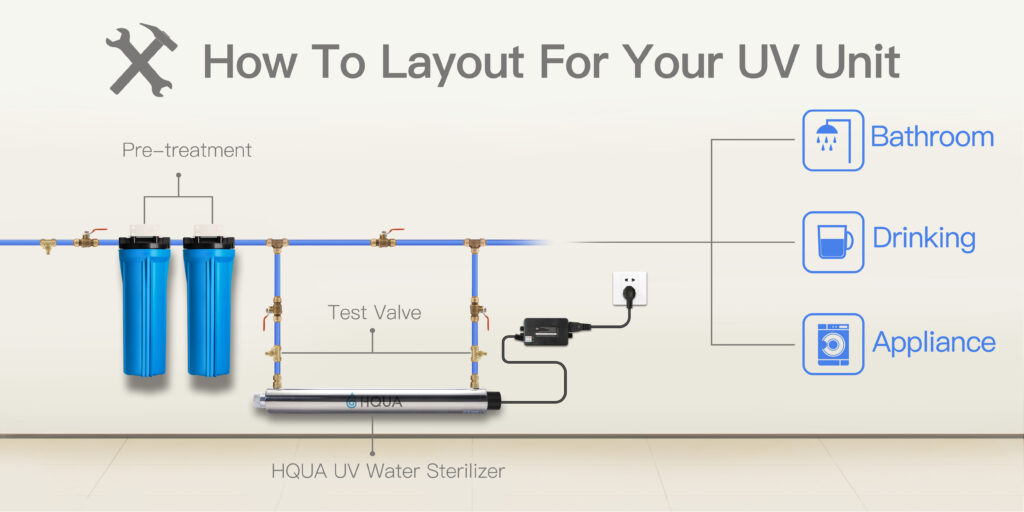 Always install this unit as the last device of your water treatment system to avoid any contamination involved.
Always design a by-pass and test valves for this unit to prepare for maintenance and water test compare.
FEATURES & SPECS
SUPPORT
REPLACEMENT PARTS
WHERE TO BUY