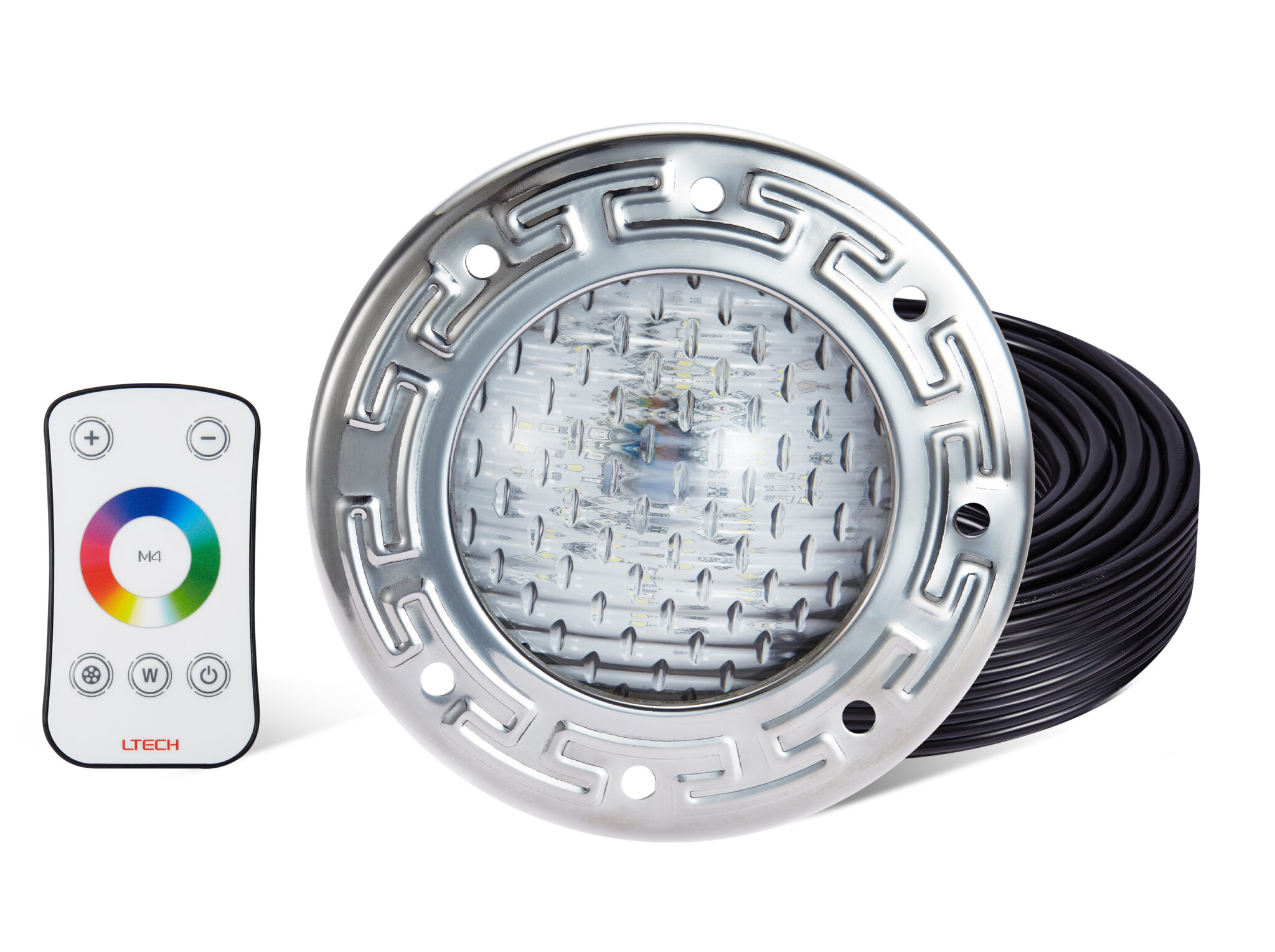 Ingroud 6 Inch Small Niche Spa Light.
Beautiful Color Change illumination, Gorgeous and Fantasy Party Spa View.
Good Quality and Reliable. Excellent waterproof.
OVERVIEW
Benefits
Longer life than incandescent bulb, 3-5 years. 
100 Ft electric cord is provided as a standard combination.
Cost-Effective replacement inground pool light. Fit for most of the niches in the market.
Higher illumination, 15W PN02DC requal to 150W incandescent bulb. 10% charge, 100% out.
Pool light transformer needed, Need 12V AC to 15V DC as the power inlet, depends on the electric cord distance that you used for. Due to the resistance of the electric cord, it might need higher voltage input depending on the length of the cords. 0-30' electric cord only needs 12V AC input. 30-60' needs 13V AC input. 60'-100' needs 14V AC input.100' needs 15 AC input.
The electric part help 12V-15V AC change to 12V DC and power the led light through the electric cord. 12V DC is very safe to use in the pool system.
Full warranty covered.  3 Years for the transfromer and 2 Years for the rest parts.
How to install the PN02DC LED Light?
FEATURES & SPECS
SUPPORT
WHERE TO BUY